Kinderen vinden het altijd leuk om met een keukentje te spelen.
Niet iedereen heeft zoiets in huis, dus toen ik dit op
het internet vond, wilde ik het met jullie delen.
Houdt jouw kind van pizza?
Dan is dit heel erg leuk om samen te maken.
Met een schoenendoos en wat karton en vilt
(of wat gekleurd papier)
heb je je eigen pizza oven.
Alle instructies vind je hier: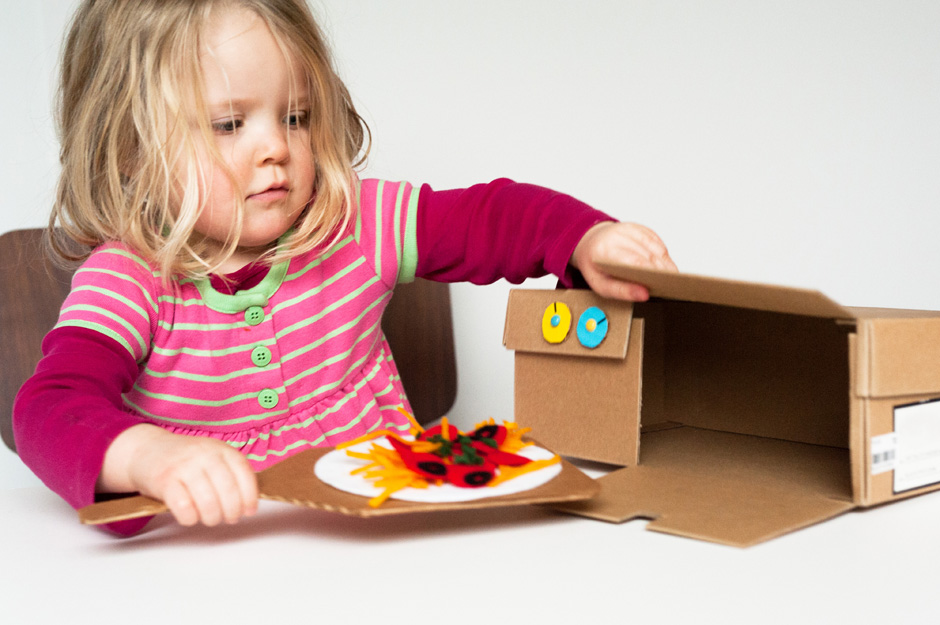 Childrenlove playing with the mini kitchen and pretend.
Not everyone has this at home,so when I found this on
the internet,I wanted to share it with you.
Does your child like pizza?
Then it is somuch fun to make this together.
All you needis a shoebox,some extra cardboard
and felt (or some colored papers) and you
construct your own pizza bakery.
All instructions are here: